Joker no Kuni no Alice ~Wonderful Wonder World~ (ジョーカーの国のアリス~Wonderful Wonder World~) is the third installment in the Heart no Kuni no Alice series and is a side story to the first two games.
Plot
April season has arrived along with the circus and the four seasons across Wonderland. April season is also known as the season of lies. Whilst Alice spends her time in Wonderland experiencing the different seasons, little by little she gets closer to being captured and imprisoned by Joker.
Characters Introduced
Characters
Hatters
Castle of Hearts
Amusement Park
Clover Tower
Circus/Prison
Endings
Opening Movie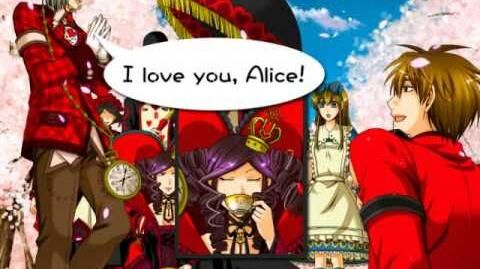 Music
Opening Theme
Ending Theme
Gallery
Trivia
Ad blocker interference detected!
Wikia is a free-to-use site that makes money from advertising. We have a modified experience for viewers using ad blockers

Wikia is not accessible if you've made further modifications. Remove the custom ad blocker rule(s) and the page will load as expected.